Welcome to the Artist's Gallery of Christine Rietsch, Owner of Black Feather Crafts!
Featured here is "Bridle Path", a close up study of a horse's head.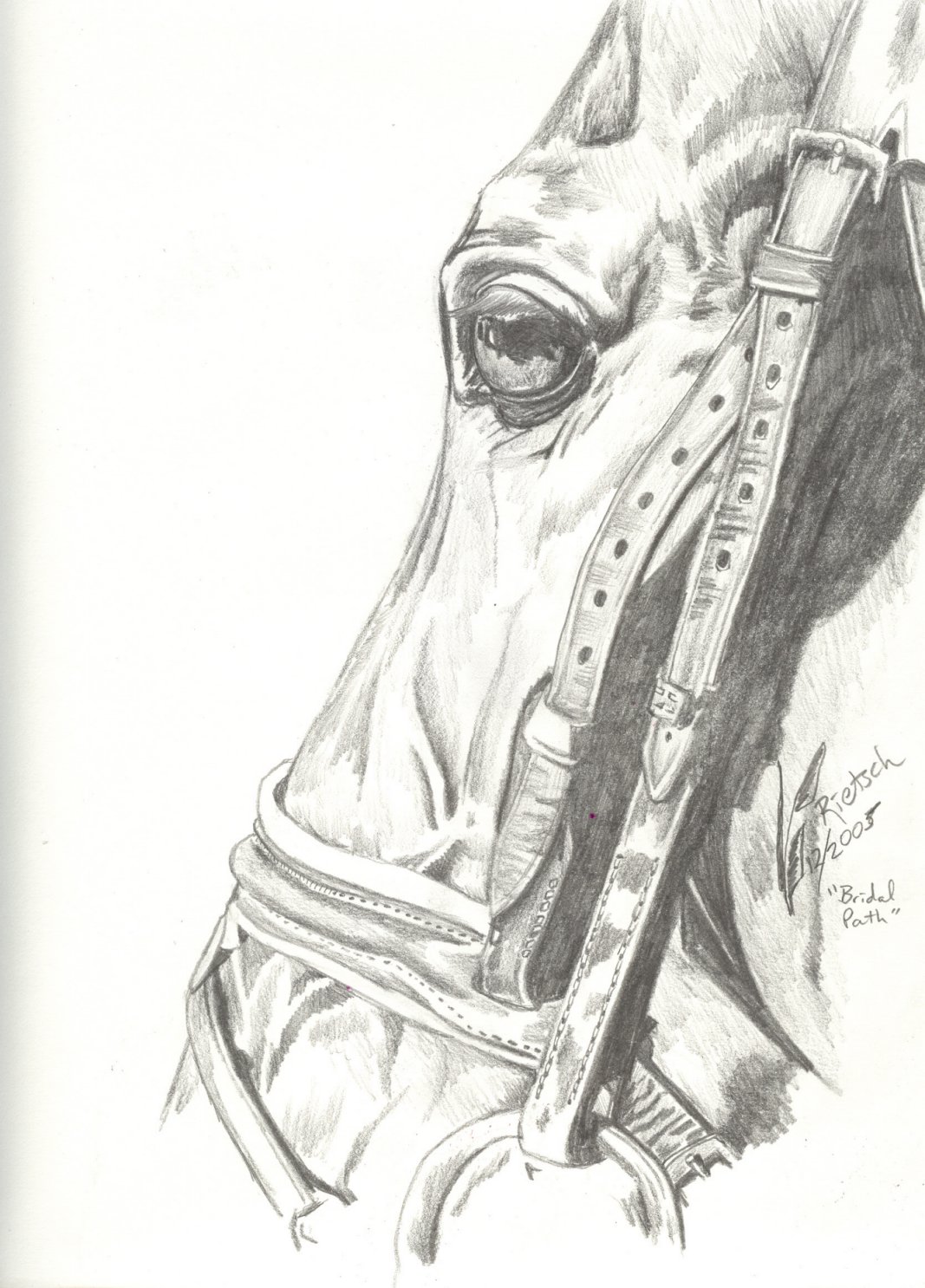 This picture is pencil on printer paper. One day I took out a magazine and just started drawing to it. The picture is completely done in #2 pencil--and I made one mistake. I hate spelling sometimes!"
---
Back to the Artist's Gallery.
Back to Black Feather Crafts