NEVERWINTER NIGHTS IN GAME HUMOR!!
Screen shots from the servers I have played on and player jokes.
From Dragon Coast and Winter Watch--both under Role Play in Game Spy
DuaK WEAR pictures continued.....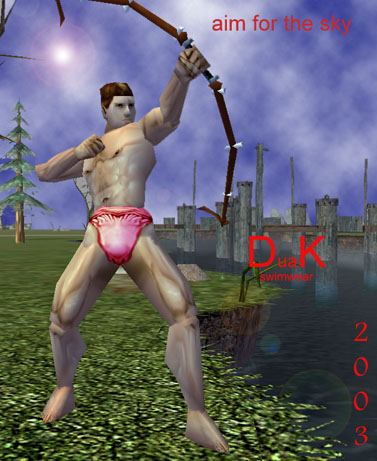 The duak humor ends, but more comes from DC. We have a picture of Codus, Awrion, the drow Black Feather and her pet cow Meaefaire in the gnome village of Al'Kealish. Many have speculated on what the two men said in this scene. What do you think?
---
Off to page 1 of NWN humor!
Off to page 3 of NWN humor!
BACK TO THE MAIN PAGE!